While there a quite a few types of business loans designed for commercial purposes, there a several that are most often relied upon by entrepreneurs. In order to grow your business, you'll likely need to access capital at some point during your organization's lifespan. Whether the purpose of the loan be to keep your operations running smoothly, move to larger facility, build out your infrastructure, increase your inventory, or simply get you through a tough spot, commercial loans are often lifeblood of small businesses. The first step in applying for a loan is determining what type of loan is best suited to meet your needs. Here's a primer on basic business loan types;
SBA loans
The Small Business Administration (SBA) provides a government-backed guarantee for various types of small-business loans made through banks and other lenders. These loans can be used to buy real estate, equipment, inventory, furniture, supplies and more, as well as to provide working capital for operational needs.
Because the government guarantees the loans, the lender is generally able to extend credit it may have otherwise declined, making it a good option for startups, companies with cash flow issues, and business owners with not so great, but not bad, credit. Terms also tend to be more favorable to commercial borrowers than other types of loans.
However, SBA loans are far from "easy money." In order to be approved for an SBA loan, you'll need to file more paperwork, pay more fees, and wait longer for an approval versus other types of loans.
Conventional Bank Loans
Much like convention mortgage loans for residential borrowers, conventional bank loans are those extended to commercial borrowers with government backing. Interest rates are generally lower as well.
While this can make the application and approval process faster than that of an SBA loan, it's nonetheless pretty difficult to get a conventional bank loan. In fact, traditional banks only approve about a small percentage of loan applications they process. Big banks approve about 20% of business loan applications, while smaller banks approve less than 50%. Plus, repayment terms are usually less favorable and often require balloon payments (a large payment due at the end of a loan). If you need money quickly, you may end up spending more time than you would be applying for and receiving another type loan if you're turned down and need to start the application process over again.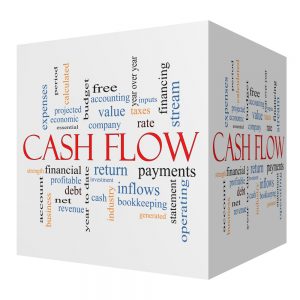 Line-of-Credit loans
These short-term loans provide you access with a pre-determined amount of cash that's deposited into your business checking account as needed. You'll pay interest only on what you actually borrow, and you can the loan for working capital needs, such as increasing inventory, but not for the purchase real estate or equipment. This type of loan is one that every business owner should consider, as it protects the company against issues that might arise from inconsistent cash flow or is useful in an emergency.
These loans are generally seen as low-risk for the lender, so they carry favorable interest rates and flexible repayment terms. Getting this kind of loan is relatively easy and doesn't require a great deal of paperwork. In addition, the loan term can often be renewed from year to year to give you consistent access to an emergency fund.
Installment Loans
As the name suggests, these types of loans are usually paid back in equal monthly installments that include both principal and interest. However, in some situations, quarterly, semi-annual, or annual loan repayments may be written into the agreement instead.
The length of the loan term correlates directly to its purpose, and, depending on term and amount, can be relatively easy to acquire. This type of funding can be used for virtually any type of business purpose. Examples of installment loans include longer-term real estate loans and short-term business cycle and renovation loans.
Secured vs. Unsecured Loans
Secured loans are often easier to get because they require that you put up some form of personal or business collateral in order to be approved for the loan. Collateral might include real estate, vehicles, or inventory, and is generally required for most loans, especially long-term or high-risk loans.
Unsecured loans are usually only available to successful businesses with a long track record of profitability. Because these types of loans are only offered when a loan is seen as risk-free, it's pretty rare for a lender not to require some type of business collateral.
A home equity loan, sometimes called a term loan, is a one-time lump sum that is paid off over a set amount of time, with a fixed interest rate and the same payments each month. Once you get the money, you cannot borrow further from the loan.
How to Find the Right Type of Business Loan for You
Within these types of business loans, there are many sub-loan types designed to meet a wide variety of business needs. Whether you are a new business that needs working capital, an established business looking to fund an expansion, we can help you get access to the capital you need to enable your business to grow and thrive.
Because the world of commercial lending can be very confusing, we take the time to truly understand you AND your business to help you choose the loan product that will enable you to reach your personal and professional financial goals. Our holistic, custom approach to lending has helped us provide support to hundreds of organizations. Call us today to find out what type of business loan is tailor-made for your company.
Get answers to your questions
---
We invite you to speak with one of our commercial or residential mortgage experts about your financial and lifestyle goals. This no-obligation consultation can be held over the phone or in our Warren, NJ, office.