Hello! We are much more than just a great mortgage. Here is our story...
Are you looking for just a banking transaction or a long-term consultative relationship?
Villa Nova Financing Group was founded in 2003 by Anthony Villanova, a Certified Mortgage Planning Specialist (CMPS) and mortgage broker, who brought with him a host of industry expertise gained through years of experience as a serial entrepreneur and commercial investor.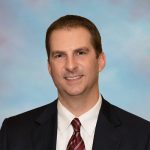 Today, Anthony and his team of loan experts provide intelligently designed lending solutions for the Group's residential, commercial, and small-business clients. Unlike other banks and lenders who see a loan as a single transaction, Anthony and the team at Villa Nova Group see debt as a strategic tool that can be custom tailored to meet the needs and goals of its borrowers.
Education, Service, and Support
Does the thought of signing your name to a loan document for hundreds of thousands of dollars make you queasy? It doesn't have to! We believe that debt can actually a positive component of your finances—as long as it's structured appropriately.
To this end, we build a unique client-lender relationship with you using a consultative, service-oriented approach in which we not only consider your financial history but also plan for your financial future. Leveraging a process that includes strategic debt analysis, we'll create a roadmap designed to help you use lending solutions to achieve your financial objectives.
Armed with this knowledge, we'll construct a custom loan that addresses your needs and supports your goals. Because we thrive on collaboration, we'll gladly dialogue with other financial professionals you may wish to consult the way to ensure your customized loan integrates seamlessly within your overall financial plan.
NMLS #107112
Villa Nova Financing Group is Much More than Just a Great Mortgage or Commercial Loan
Not only does Villa Nova Financing Group provide a great custom-designed mortgage or commercial loan, we also deliver a huge range of innovative lending solutions designed for all sorts of unique personal and business situations. Call Villa Nova Financing Group today to find out more about our unique lending solutions and programs:
Residential Offerings
Home Purchase Loans
FHA Loans
Mortgage refinancing
Debt Consolidation loans
Jumbo financing
Reverse mortgages
Gifts of equity
Small-Business Offerings
SBA loans
Startup loans
Capital and equipment loans
Investment property loans
Retail loans
Franchise loans
Installment loans
Lines of credit
Business factoring
Purchase-order financing
Equipment-lease financing
Acquisition financing
Commercial Offerings
Apartment Building Loans
Construction Loans
Refinancing/Cash Out
Mezzanine Loans
Investment/Mixed Use Property Loans
Commercial Debt Restructuring
Land Acquistion & Development
Commercial Bridge Loans
Hard Money Loans
Church Loans
In Conclusion
Rather than simply viewing your mortgage closing as the end goal, we instead see it as a single point during the course of a long and successful working relationship. And we hope you will, too.
Call Villa Nova Financing Group today to find out how our custom lending solutions can help you build a stronger, more secure financial future.
We're with you every step of the way.
To learn more about commercial financial products contact Villa Nova Financing Group and speak with one of our experienced commercial mortgage representatives. Or, simply complete our convenient online Business Credit Application today. If you prefer a quick estimate, it takes just a few minutes to complete our Quick Quote application and Villa Nova Financing Group will provide you a rate estimate within 24 hours.</font color>
Get a Quick Quote